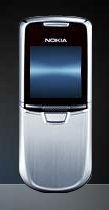 That's what I want to walk into a Verison Wireless and scream everytime I think about getting a new phone. Ok, fine, its time to be a big man and admit that you jumped on the wrong bandwagon (its going on right now with HDDVD and Blueray) -- CDMA sucks. Bite the bullet and go buy a GSM system so that you can provide your constituents with the badass electronics they
want
. And all you "I'm already on GSM"
bitches
? What the hell are you guys doing? Get on your horse and go to Europe or Japan or Korea; go anywhere but the wartorn precision bombed markets of Iraq and bring back the phones you find laying around. Right now I'm looking at a grand to
import
the phone and hoping to find a GSM carrier that can run it. Can anyone even find out how much wireless service costs without signing the 2-year-we-get-your-first-child-and-right-testicle-contract?
Update
Sorry, that all came out of trying to see when the
N90
will be
onsale at Ritz
and for how much. Neither of which have I accomplished.
Labels: phone